About All 'Rebel & Be Well' Retreats
We invite you on an authentic journey to health. Rebel & Be Well.
It takes strength and vulnerability to find wellness and wellbeing. Rebel & Be Well.
Enjoy the freedom to talk about the taboo topics. Themes many had earlier been uncomfortable discussing. Rebel & Be Well.
Face the ego, the pedestal, the expectations, the demands, and the struggles in a supportive environment. Rebel & Be Well.

Our Rebel & Be Well Retreats provide experiential wellness and health education with expert speakers that promise you growth in whatever way you best receive it.

The Point Retreats is founded on five pillars, each of which you will experience during your stay:


Nutrition | Fitness | Restoration | Sleep | Community

book now
REBEL AGAINST
BROKEN BRAINS
WELCOMING
HEALTHCARE PROFESSIONALS
About This Retreat
Highlights
Retreat Purpose
Mending the Mind, Body, and Soul of the Practitioner
Health Education Focuses
Functional Neurology, Neurodegenerative diseases (Alzheimer's, Parkinson's, and Dementia), Supporting brain health and recovery, brain exercises, diet, nutrition, and at times medication.
Experiential Wellness On This Retreat
Nutrition | Chef Led Courses & Meals and Organic Wine Tasting
Movement | Instructor Led Fitness, Hiking, Polar Plunge
Restoration | Sauna Therapy, Art Therapy, and Massage Therapy (Available for Purchase)
Sleep | Sound Bowl Meditation and Reiki
Community | Music and Cacao Ceremony
Who We Invite To Attend Healthcare Professionals (AMA CMEs Offered)
Physicians, Pharmacists, Physician Assistants, Nurse Practitioners, RN's, Psychologists, Social Workers, Physical Therapists, Occupational Therapists, Dietitians, Dentists, Respiratory therapists, Health Coaches, Exercise Physiologists, Chiropractors, Naturopaths, and Health Educators.
Payment
We ask 10% down to reserve your space, and offer monthly financing. We invite you to register to explore your options.
Stay An Extra Night
We welcome you to stay an additional 24 hours onsite following your retreat (Cost $100). Enjoy The Point property and amenities at leisure, restore, and wind down after a retreat. We will have Point staff onsite, and massage and reiki therapists available for appointments. Checkout is 1 PM, Sunday.
Health & Safety 
The Point will carefully adhere to CDC and MDH COVID guidelines. You rebel, and we will keep you well.
We continuously conduct extensive cleaning procedures before and after each guest stay and Point event. Your mind can feel at ease, and your body restore, when you don't have an added stressor of safety. Our goal is to make your journey to health a bit easier.
Accreditation Notices: AMA CME Credits are pending - updates expected early 2021. Past CME Retreats have allotted between 15-20 AMA PRA Category 1 Credit(s). All Non-Physician Healthcare professionals should check with your licensing body to ensure they will accept AMA credits to apply to your CME and licensing requirements.
Event Agenda
Additional Details Coming Soon
More Details
Our brains are the circuit board to our health, the control tower of our bodies, and our most prized organ! The brain is also the least understood organ, most broken and imbalanced, with the fewest options for treatment and recovery from illness or injury. With our modern lifestyles today, the brain is often insulted in some way, shape, or form everyday! It only takes one circuit misfiring, or one section of the control tower breaking down, before a cascade of systemic health problems begin. That is, until the evolution of Functional Neurology.
Functional Neurology is the discipline that evaluates brain function through a comprehensive neurological examination. The purpose of this practice is to both learn and identify strategies that can be used to improve functioning. Our series of Functional Neurology retreats will cover topics such as neurodegenerative diseases, traumatic brain injury, vestibular disorders, and more! You will leave equip to help with many of the broken brain issues Clinician's face today.
During this retreat we will discuss necessary tools when treating the following:
Anxiety
Depression
Mental health disorders
Traumatic brain injuries
Concussions

Neurodegenerative diseases such as and especially Alzheimer's, Parkinson's, and Dementia Tools discussed and used to support brain recovery may include, but are not limited to, brain exercises, diet, nutrition, and at times medications.
During this Rebel & Be Well retreat, not only will you get to learn, listen, and live alongside two of Functional Neurology's leading experts, but you will also get time to let your own brain rest, relax, and restore. At The Point Retreats, we want you to receive the same time for self-care as the time and care you provide to your patients.
During our 2 night/3 day Functional Neurology retreat, you will have the opportunity to enjoy 5-star meals prepared by our health and wellness chef, spend time relaxing in nature, work-out in our log garage gym, do yoga at sunrise by the lake, soak in our sauna, and much more! Our setting is cozy and intimate for a group of like-minded learners to come together to share deep and meaningful conversations around health and healthcare. We provide a space where the fireplace is always glowing, the majestic log cabins are always inviting, and the attire includes comfortable slippers and warm blankets. We care for your own brain and body by providing a health-infused setting for the most optimal learning and living CME experience. We promise your brain and body will thank you for the luxury!
guest speakers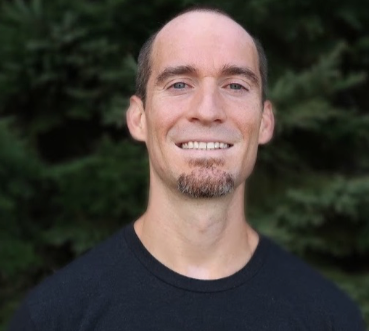 Dr. Jared Seigler, DC, CFMP, CGP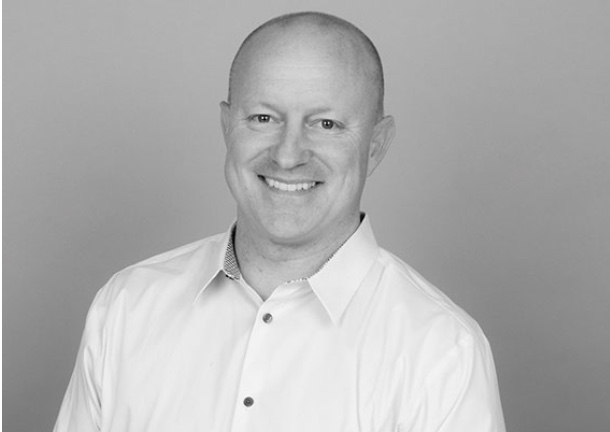 Dr. Brandon Brock, DNP, DC, NP-C, MSN, BSN, RN, DACNB, DCBCN, DAAIM, DCN, DCM, BCIM, FICC